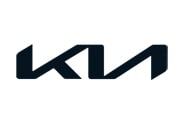 The latest Kia news, deals and coupons from Joe Myers Kia are right here at your fingertips! Browse the most up-to-date automotive news in Houston while getting the latest special offers and service coupons from Joe Myers Kia. Additionally, with Joe Myers Kia eNews, you'll always be the first to hear about the events, fundraisers and activities that we'll be a part of each month in Houston.
Every eNews edition is brimming with the Houston automotive news you need to read to stay current on new Kia cars, trucks and SUVs. If you're shopping for certified pre-owned or used Kia cars, Joe Myers Kia's eNews is for you! Every month, we include a brand-new Manager's Special in our newsletter. This new or used car, truck or SUV is always priced to sell, and you'll love the variety you see each and every month.
In Houston, you won't find a better resource for Kia news than Joe Myers Kia's enews! Make it your choice today!