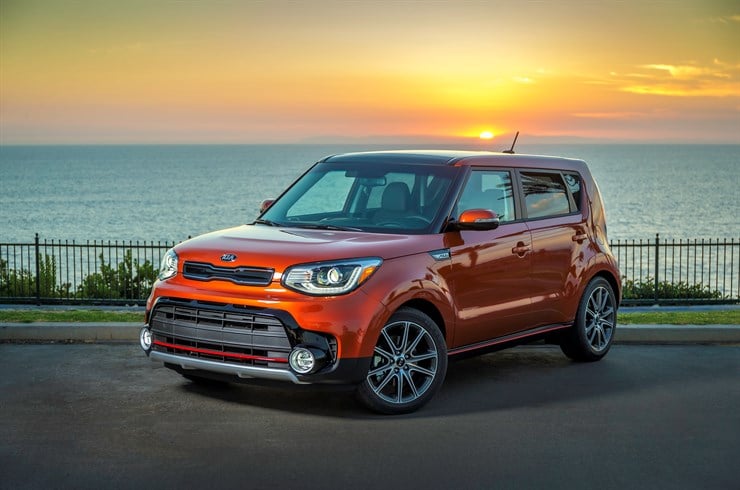 The Soul is a car that loves to have fun, and what better way to pump up the crossover's energy than with a turbocharged engine? The new Kia Soul Exclaim Turbo gets more power, more sporty features and, of course, more punch.
Rumors of a turbo-powered Soul emerged earlier this year after Kia slyly left a hint in one of the vehicle's spunky hamster commercials. Since then, Soul fans and turbo enthusiasts have been patiently waiting to get a peek of the zippier crossover. Not only did Kia deliver on its promises with a turbocharged powertrain, it also added a new transmission option and styling upgrades.
"We wanted to provide loyal Soul lovers and new buyers a sportier option," said Orth Hedrick, vice president, product planning KMA. "The 2017 Soul Exclaim with its turbocharged engine gives the car's fans another wonderful choice from an already wonderful line-up."
The new 1.6-liter turbo engine provides 201 horsepower and 195 lb-ft of torque, which is quite the step up from the Soul's 1.6-liter and 2.0-liter four-cylinder engines. Sending this surge in power to the front wheels is an all-new 7-speed Dual Clutch transmission with fast acceleration and ultra-smooth shifting capabilities. The best news? The Soul Exclaim Turbo will return an estimated 28 mpg combined, which is higher than any other model in the lineup.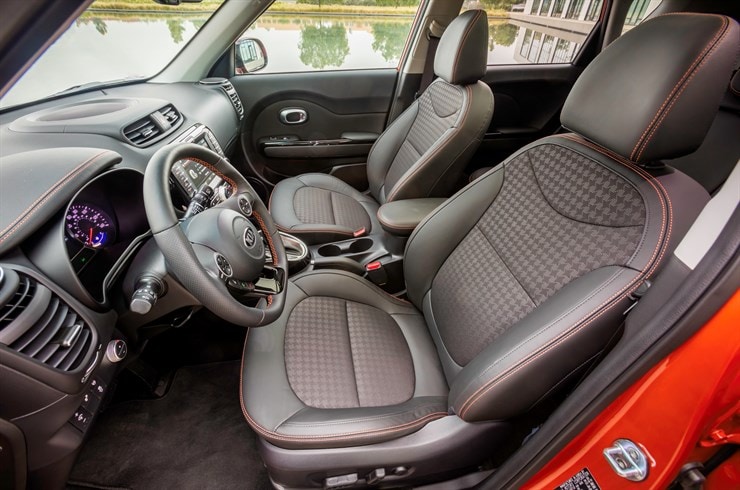 The Kia Soul Exclaim also stands out from the pack with model-exclusive design features, such as 18-inch wheels, a chrome grille surround, dual chrome exhaust tips, lower red body trim and unique badging. Comfort isn't lost on this model either, and drivers are sure to enjoy a trendy cabin outfitted with a D-shaped, leather-wrapped steering wheel, leather upholstery, push button start with smart key, and standard Android Auto and Apple CarPlay, as well as available navigation and a 315-watt stereo system.
Additionally, every model in Soul lineup gets an exterior refreshment this model year, with redesigned front and rear fascias, new headlights and fog lights, and two additional color options. With all of these terrific updates, plus the Consumer Guide Automotive 2017 Best Buy Award now under its belt, there's no better time to buy or lease a new Kia Soul.
"People gravitate toward the Soul because of its head-turning style, extensive feature content, and excellent value. Its practicality makes it a perfect fit for just about every type of lifestyle," said Orth Hedrick.