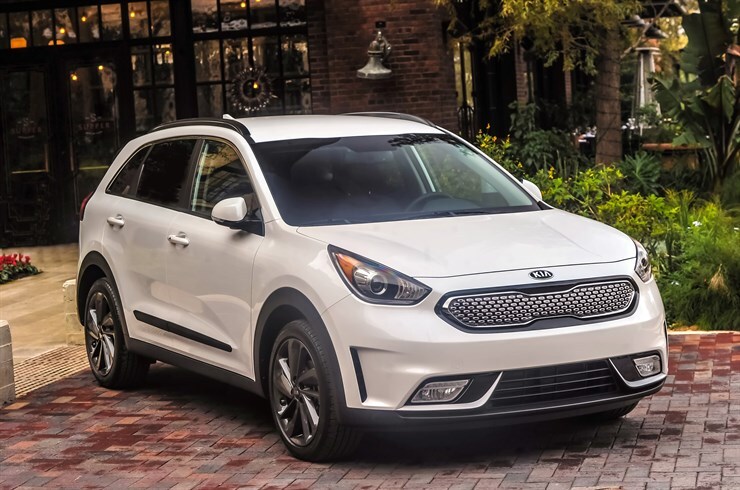 "Alexa, what are some of the features on the new 2017 Kia Niro?"
"What is its mpg?"
"Can you schedule a test drive at a Kia dealership near me?"
These are just a few of the questions Amazon Echo owners can now ask their device thanks to the new Kia Niro Skill. This free skill takes seconds to download and offers plenty of helpful information to car shoppers thinking of buying or leasing the hybrid crossover.
"We're excited to help Kia extend their focus on cultivating a forward-thinking, customer-centric auto shopping experience," said Jeremi Gorman, head of U.S. sales and marketing for Amazon Media Group. "This program is a great example of a brand working backwards from customers to address their needs in ways they've not yet imagined themselves."
Kia is one of the first automakers to fully utilize personal assistant technology in the car shopping process, giving customers everything they need to know in one location and alleviating some of the stress that comes with researching new vehicles. In addition to giving you the basic information on the Niro—colors, features, cargo space and mpg information—Alexa can also find nearby pricing and inventory, and even schedule a test drive.
"Kia is committed to simplifying the car buying process and this provides a one stop source for Niro information and engages consumers through the digital channels they use the most," said Kimberley Gardiner, director of marketing, KMA. "The future is now with user-friendly interfaces such as Amazon Alexa, and Kia is focused on giving our customers convenience and flexibility in the mobile way today's shoppers are looking for."
To learn more about the Niro, download the skill in the Amazon Marketplace today. If you don't own an Alexa-activated device, you can read our full-length model review online now!