The warm temperatures and often additional road traffic of summer can be just as challenging as winter weather for your vehicle. To reduce the risk of getting stranded, or ending up with costly repairs, take a look at these four tips for taking care of your vehicle during the summer months.
Tip #1: Check Your Cooling System
Heat is one of the top enemies of your car's performance, and the cooling system in your car is essential for fighting it. Not only do the high summer temperatures put more pressure on this system to keep things cool, but the extra task of running the air conditioner does as well. Always check your coolant level before heading out on longer trips. Take the extra step of fully inspecting the system for leaks and worn hoses as well. When your engine is cool, squeeze the hoses to make sure they aren't overly soft.
Tip #2: Check Essential Fluids
Coolant level isn't the only fluid to keep an eye on in the summer. All fluids can have an effect on your car's ability to cool things down. Old engine oil, or low engine oil, can cause your car to run at a higher temperature. If you have an automatic transmission, make sure to check the transmission fluid. Low transmission fluid could cause it to overheat, among other undesirable problems.
Tip #3: Change Your Air Filter
Debris from winter storms might be clogging your air filter, which can then reduce engine performance. Air filters should be changed every 30,000 to 45,000 miles. To ensure that your car can breathe freely on your summer road trip, change out your air filter before you go.
Tip #4: Inspect the AC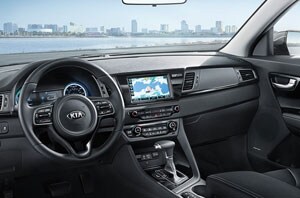 There's no doubt that AC is a must-have in soaring summer temperatures, so making sure that this system is working properly is important before going on any long drives. Have the system inspected by a qualified mechanic for leaks, or any other issues.