Learn More About the New Rio From Joe Myers Kia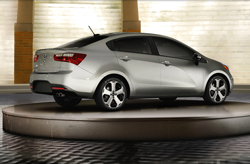 Joe Myers Kia is a trusted resource for reviews of the 2013 Kia Rio - scroll down below the video to begin reading. All Kia dealers in Houston aren't the same. At Joe Myers Kia, we feel it's our mission to present customers with quality Kia reviews that set us apart from the typical dealer. This article will tell you exactly what you're looking for. As your Houston Kia dealer, you can entrust on us for dependable information on the 2013 Kia Rio. Good luck on your Rio search!
View a Walk-around Video of the 2013 Kia Rio
Salient Kia Rio Specifications
Check out the 2013 Kia Rio alongside versus similar autos like the 2013 VW Golf, Honda Civic and the Ford Fiesta, and you will notice that the 2013 Rio scores higher those vehicles in several areas. Look over the reasons see why!
2013 Kia Rio Body Style(s): sedan, hatchback
2013 Kia Rio Seats: 5 passengers
2013 Kia Rio 0-60 MPH in 9.1 seconds
2013 Kia Rio MPG: 29 city / 37 highway
2013 Kia Rio Cargo Space: 11.9 cubic feet
2013 Kia Rio MSRP: $13,600
2013 Kia Rio Colors: Signal Red, Silverstone Beige, Clear White, etc...
Helping You Uphold the Value & Quality of Your Investment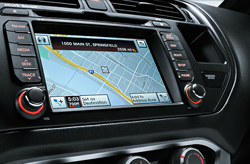 No chain car repair sites in Houston, TX offer Joe Myers Kia's fantastic combination of certified Kia Rio service techs, free warranties on all jobs and Kia OEM parts. When you bring your Rio to our auto repair shop in Houston, you'll get trustworthy service from our knowledgeable mechanics. We can call the shots on a manageable chore as an oil change, or deliver quality complex Kia Rio service and repairs like strut and shock repairs, timing belt replacements and Rio transmission rebuilds. Joe Myers Kia's got your back for all Kia Rio maintenances in Houston, including simple factory recommended services. To look through wallet-friendly service coupons, click the link below this paragraph right this instant!