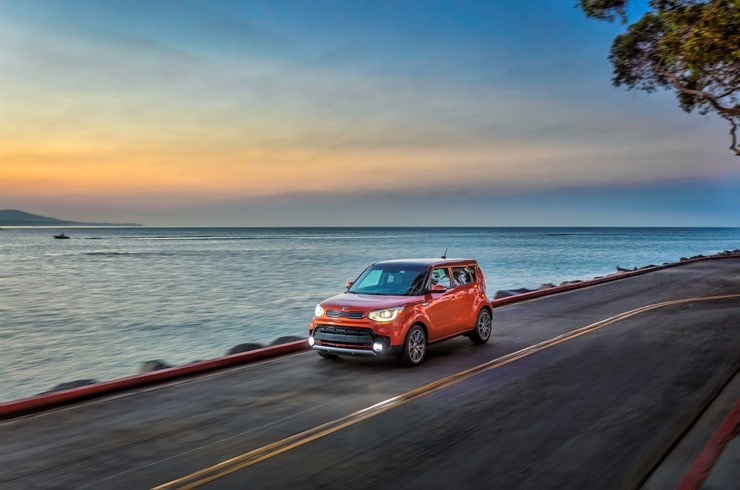 Thinking of trading in your vehicle for something a little more family-friendly and, more importantly, budget-friendly? We've got you covered! In fact, we offer a variety of models that are suited to fit your needs, including the all-new Soul which was recently named to Edmunds and Parents Magazine's "Best Family Cars of 2017" list.
"We are thrilled to receive this award from Parents magazine and Edmunds in recognition of the Soul as a top family car," said Orth Hedrick, vice president, product planning, KMA. "Kia is committed to offering tremendous quality, value and user-friendly technology across its entire vehicle lineup, and this latest accolade is a testament to those efforts."
There are a variety of areas that are taken into consideration when determining the winners, including features, performance, safety scores and overall value. While the 2017 Soul definitely impressed the judges in all of these areas, its modest price tag simply blew them away, earning it the title of "Best Budget Vehicle."
"The Kia Soul offers more than just unique styling at a reasonable price," said Ed Hellwig, Edmunds senior editor. "It's also a practical hatchback that packs plenty of useful features into a surprisingly spacious cabin."
In addition to urban style, spirited performance and ample cargo space, the Soul offers plenty for parents to marvel at. It boasts top safety scores from both the NHTSA and IIHS, accommodates up to three car seats and has generous small-item storage throughout the cabin. On top of that, it comes standard with a slew of modern conveniences, including satellite radio, Bluetooth connectivity and a USB stereo input.
To learn more about the 2017 Kia Soul, check out our full-length model review now!