Nothing is worse than an A/C that isn't properly functioning. Whether the unit isn't putting out any air at all, is making strange noises, or you're experiencing other defects, don't swelter in the heat and grow more angry at the lack of a working air conditioning unit. Instead, visit our service center which can efficiently address and resolve any issues affecting the unit.
Answers to Your Common A/C Questions
The A/C system is complex and one that many people do not understand. Although repair experts have the insight necessary to repair most any A/C problem, it is helpful to know a few things yourself. Gain a bit of A/C insight with these common questions and answers.
Why is My A/C Not Getting Cold?

A/C units usually fail to cool the car when they're low on refrigerant. This is a very simple, fast repair that instantly provides you the cool air that you crave. However, this issues is only one of the many potential culprits of system failure. The unit may not get cold due to problems with the motor or the compressor, vacuum leaks, switch issues, and many other concerns. It is best to take your vehicle in for diagnostic testing to determine the exact cause.
What's the Cost of an A/C Repair?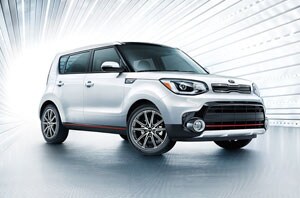 Many factors influence the costs of an A/C repair. This includes the type of problem, type of vehicle, and repair shop chosen. Look for service specials and offers to keep cats of service low. When it is time to beat the summer heat, no amount of money is out of range when you need relief!
What's the Cause of Weak A/C Airflow?
Weak airflow can heat things up inside of your vehicle. Mold or mildew in the evaporator coil, loose hoses, poor ventilation, and problems with the seals are all common causes of weak A/C airflow. Our professionals can repair any of these issues so the system operates efficiently once again.