The transmission in your car helps the vehicle change gears. When transmission problems begin, changing gears becomes problematic and getting where you need to be may not happen easily. Prolong repair and an entirely new transmission may be needed. Your vehicle's transmission is important and it is essential that you take care of the component so it takes care of the car. Schedule regular service and when problems erupt, do not hesitate to schedule repair service. Frustrating transmission problems can be avoided with prompt attention. Find the answers to some of your most common transmission questions below.
How Do I Know When To Change My Transmission Fluid?
Change the transmission fluid in your vehicle according to the manufacturer's recommended timeframe. For most vehicles, this is once every three years or every 36,000 miles. Regular transmission fluid changes keep the gears in the car shifting smoothly so driving is simple like it should be.
Can I Change My Own Transmission Fluid?

If you prefer to change your own transmission fluid, it is certainly your choice. However, it is much easier to schedule service with the pros when service is needed. Our certified transmission repair experts have the tools and the expertise to change the fluid the right way, the first time around. Plus, it will save you time and money when our pros change the transmission fluid.
What are the Signs of a Transmission Problem?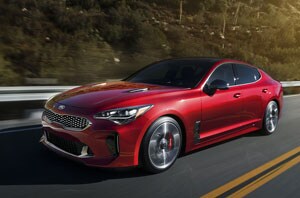 Many signs alert you to transmission trouble. Problems shifting gears is the biggest sign that you have a problem with the transmission. Leaking fluid is another common sign that the transmission needs attention.
How Much Will Transmission Repair Cost?
Transmission repair costs vary from one job to the next. The actual problem with the transmission is the biggest factor that impacts the repair cost. It is easy to request an estimate to learn firsthand how much it will cost to make a repair. Service specials are also available to reduce costs.